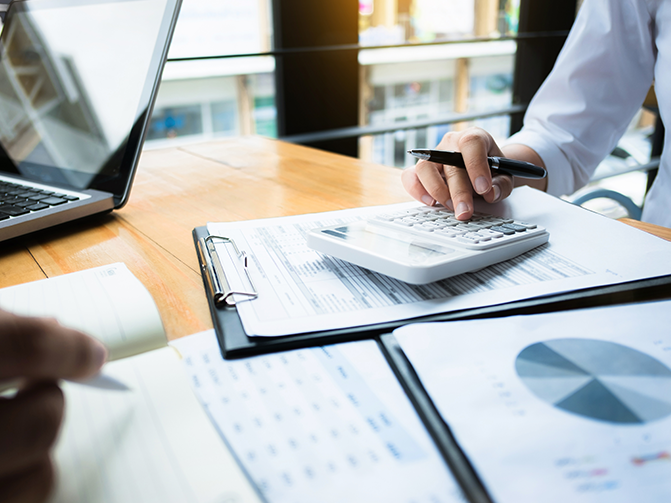 Financial Plan
We start with today. Where are you? Where do you want to be? You could be looking to retire, pay for college, buy a second home. Or perhaps you are recovering from divorce or the death of a spouse. In creating your financial plan, we measure likely and unlikely scenarios to ensure you are on the right path. And we will regularly re-evaluate your plan to see that you are still on track and recommend adjustments when necessary.
Estate Plan
A sound estate plan offers peace of mind, ensuring your wealth is protected while providing a legacy for the next generation and beyond. Evermay will work with your attorney, or, if you prefer, an experienced estate attorney we recommend for you. In creating the plan, we consider things like guardianship for children, efficient property transfer, trusts for handling the estate and reducing taxes where possible.
Tax Planning
We believe keeping what you have earned is as important as earning it in the first place. And in a world of complex investments and tax rules, solid planning is key to keeping more of what you've earned. We look at your tax situation and make recommendations where appropriate. These could include charitable gifting through the establishment of a donor-advised fund, deferring income through a 401K or IRA or converting a traditional IRA to a Roth IRA to take advantage of tax-free compound growth.
Insurance and Risk Management
Naturally, most clients want to know if they're adequately insured. We take a comprehensive approach to answering this question, evaluating existing insurance against your situation. We look to see if your existing policies meet your current needs or if a different type of insurance might serve you better. We evaluate whether you are overinsured, underinsured or need insurance at all.
*Please Note: Limitations. The scope of any financial planning and consulting services to be provided depends upon the terms of the engagement, and the specific requests and needs of the client. Evermay Wealth Management, LLC does not serve as an attorney, accountant, or insurance agent. Evermay Wealth Management, LLC does not prepare legal documents or tax returns, nor does it sell insurance products.