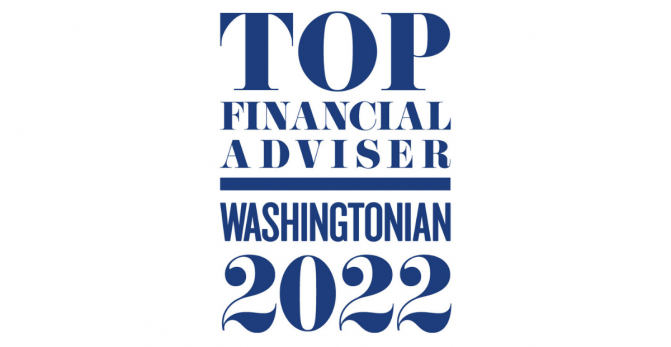 Evermay Wealth Management is proud to announce that Joni Alt, CFP® and Eric Schaefer, CFP® have been named to Washingtonian Magazine's list of Top Financial Advisors for 2022.
Most of the area's "Top Financial Advisors" are at smaller, independent firms rather than big banks and brokerages. To arrive at their list, Washingtonian distributed surveys to hundreds of people who work in the local financial industry, asking them whom they would trust with their own money. The magazine also did its own research, consulting industry experts and publications. The "Top Financial Advisor" names on this list are the people who received the strongest recommendations.
The full list was published in the March 2022 edition of Washingtonian.
Please note that third-party rankings do not guarantee future investment success.